Prices are exactly the same for you if your purchase is through an affiliate link or a non-affiliate link. You will not pay more by clicking through the link.
Basic Banana Plant Growing Tips
Rich, dark, fertile soils.
Lots of mulch and organic matter.
A lot of nitrogen and potassium.
Steady warmth, not too hot and not too cold.
Steady moisture, in the ground and in the air.
The shelter of other banana plants
How I chose this topic for my self-help guide on Banana Plant Leaves Turning Brown is from my own experience, my own plant has some lower leaves that are concerning me. With this being such a beautiful houseplant, it would really bother me to lose this one if I can prevent it.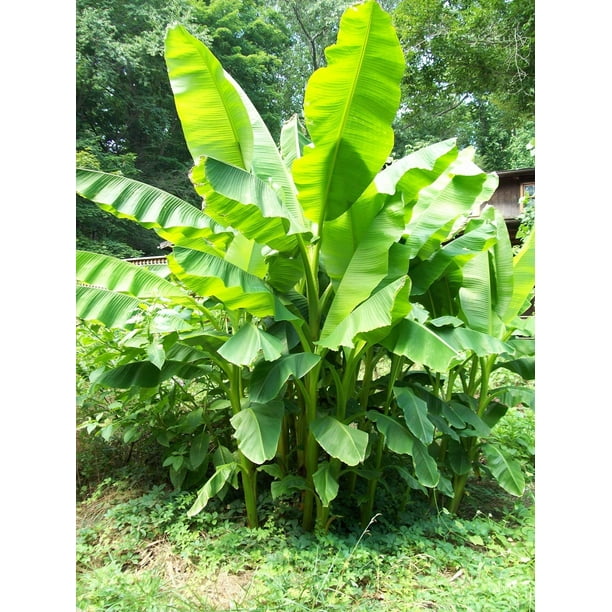 Banana Plant Brown Leaves Guide
What I learned from my own research for my own plant I am going to share with you, being a gardener for years I understand how precious your houseplants are to you. Too much water or not enough could be my problem, but also placing my plant too close to my balcony window could be scorching the leaves. Being we are not receiving much sun this time of the year, watering is what I am going to work on first.
Water your banana plant every 2 to 3 days
Purchase an inexpensive plant moisture meter
Whenever the top 1 1/2 inches of the soil is dry is another method you can use
Indoors you will experience the need to water more often
Wilting appearing leaves is a sign they need more water
1 to 1 1/2 inches of water per week is a good place to begin
Overwatering like any plant can cause root rot
Allow them to dry out between watering is recommended
Yellow leaves tell you nutrients are the problem
Removing brown leaves is your first step
Stop watering immediately to save your banana plant
Now I am scared of losing my precious banana plant, so I am going to remove the lower brown leaves right away. Using a moisture plant meter is also something I plan to invest in, and not going to water my plant as often to allow the roots to dry out.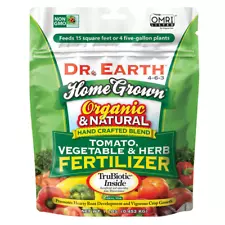 Indoor Banana Plant Care
Let us learn more about taking care of this tropical plant indoors, and since I live in an apartment mine spend the winter indoors. When adequate weather finally arrives again, I plan to move it out on my balcony. For anyone growing this as a houseplant, here is a guide to share with you. Gizmos Deals is really serious about gardening, so helping fellow gardeners is very important to me.
Monthly feedings during spring and summer with a soluble fertilizer that is balanced to keep them healthy.
Preferred daytime temperatures of 80 degrees
Nighttime temperatures of 67 degrees
Avoid overwatering and allow them to dry out between watering
Misting their leaves provides them with humidity
Wiping their leaves regularly with a damp sponge is a good habit
Protect them from windy conditions when placed outdoors
With proper care they are extremely easy to grow, mine was doing amazing until just the past month. So I need to do some adjustments to my plant care routine, and with God's help possibly my beautiful banana plant will survive for me. This guide was found on the website Gardeners Know-How, One of my go-to sources for taking care of all my tropical plants.
Banana Tree Shopping Guide
Many of you might be interested in where to shop, and that is what we are going to talk about next. I always search for the best deals, and at the same time watch for brands that I trust with high-quality merchandise. Plant shopping is no different, so here is a list to get you started if you are ready to go start browsing.
Amazon
Lowes
Home Depot
Gurney's
Fast Growing Trees
Michigan Bulbs
Brighter Blooms
Spring Hill Nursery
Tropical Fruit Trees
Stark Bros
The Palm Tree Company
Google recommends you begin your search with the sources on the list above, whenever possible I purchase from a discount store instead of a nursery. What you want to do is just be sure it is a well-known brand, and focus on smaller ones instead or larger plants, which I find is the best strategy.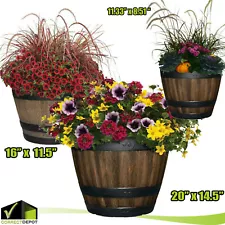 Best Container Banana Trees
Since I am growing mine indoors part of the year, knowing the best choices for containers was something important for me to research. Musa Dwarf Cavendish is the one I choose for myself, with it only growing 4 feet in height this for me was a perfect size. Musa banana trees are very easy to grow in containers, now just because I am growing this one does not mean this is the right tree for you as well. Gizmos Deals never intends to influence you by what I share with you, but often my own experiences can benefit you.
Dwarf Red
Dwarf Brazillian
Rajapuri
Dwarf Lady Finger
Grain Nain
Dwarf Cavendish
Dwarf Jamaican
Williams Hybrid
With a selection of the better ones for containers, you are ready to use the stores earlier in this self-help guide to browse for these specific trees. Knowing the best ones is going to provide you with more success, and not waste your money on those who don't do well in pots. Another bonus to adding a banana tree to your apartment or home is for a unique home decor theme, if you have a soft spot for tropical plants you will really love adding this tree.
Banana Tree Fertilizer Guide
Kowing what your tree requires in nutrients is the key to a healthy plant, so what nutrients are the most important is what this guide is all about. When you want to fertilize them is during the spring and summer, but don't feed them during the winter season is what the experts recommend.
Nitrogen
Phosphorus
Potassium
Organic compost manure
Zinc
For those of you shopping for a commercial fertilizer go with one with a formula of 10-10-10, this is recommended by the website Fast Growing Trees. Another good gardening source for good information, let me give you some choices to browse for the best deals in my next paragraph.
Best Banana Tree Fertilizers
You can count on Gizmos Deals to use Google to provide you with the best merchandise, we all depend on this search engine for all kinds of information practically every single day. I use this for my own personal research when shopping as well, so I highly have faith you are getting the best choices.
Milagranite
Dr. Earth
Micro food
Banana Fuel
Wellspring Gardens
Sunniland
Grow More
Vigoro
Miracle-Gro Tropical Plant Food
Fox Farm
Jungle Flora
Not meaning to turn you to any specific brand, I am using the Miracle-Go Tropical Plant Food. What is considered to be your best choice is Dr. Earth, so be sure whatever one you choose is specifically for banana trees. The product I have been using seems to be doing fine other than the lower brown leaves, but the remainder of my plant is a beautiful shade of green growing practically every single day.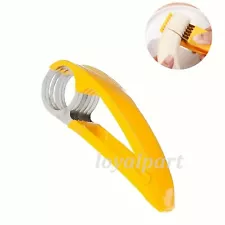 Banana Peels Fertilizer
If you eat banana's regularly as I do, you will love what I have to share with you next. Stop throwing your banana peels away is your first step, you know this has got your attention as much as it did get mine. Now below is this very easy and simple method that I found for you, and I really am happy to stumble upon this as researching this self-help guide.
Cut your banana peels into small pieces
Place them approximately 4 inches deep in your container
While slowly rotting it will provide the nutrients your tree requires
This method can be used for all your houseplants
For anyone on a budget, this is a great alternative to purchasing commercial fertilizer. This is something I am really going to try myself, since I am going to be buying my favorite fruit anyway, what do we have to lose? For more self-help guides visit Pinterest, another good resource tip from Gizmos Deals.
Tasty Banana Recipes
Time for us to go to the kitchen for some tasty banana recipes, These can be found on the website Taste of Home. For your convenience, there will be a link to take you directly to their blog post. Join me in the kitchen to get access to what I found for you, if you love this fruit, you are going to love these recipes.
Ever Banana Bread
Banana Bread Snack Cakes
Pecan Banana Bundt Cake
Banana Oat Muffins
Banana Split Brownies
Banana Nut Pan Cakes
Banana Orange Bars
Banana's and Cream Tube Pancake
Cranberry Banana Coffee Cake
Banana Chocolate Cake
Banana Pound Cake
Banana Oat Breakfast Cookies
Chocolate Banana Bundles
Pumpkin Banana Bread
Peanut Butter Banana Yogurt Parfaits
Banana Nut Bundt Cake
Banana Squares
Southern Banana Pudding
Egg-Free Double Chocolate Banana Muffins
Roasted Banana and Pecan Cheesecake
Brown Sugar and Banana Oatmeal
Potluck Banana Cake
Banana Macadamia Muffins
Banana Split Cake Bars
Pear-blueberry Ambrosia with Creamy Lime Dressing
Banana Oatmeal Cookies
Orange Banana Nut Bread
Banana Blueberry Pancakes
Cast-Iron Chocolate Chip Banana Bread
Frosted Banana Bars
Elvis Banana Bread
Quick Banana Foster
Banana Pudding
Gluten-Free Banana Bread
Air-Fryer Breakfast Cookies
Apple and Banana Bread
Leave it to Taste of Home to provide us with so many yummy recipes, you can go directly to their blog post by clicking here. With all these tasty goodies, you will be very popular during the holidays and birthdays. There is nothing better than receiving fresh baked goods from someone you love, so this might be the best gift you could give to anyone.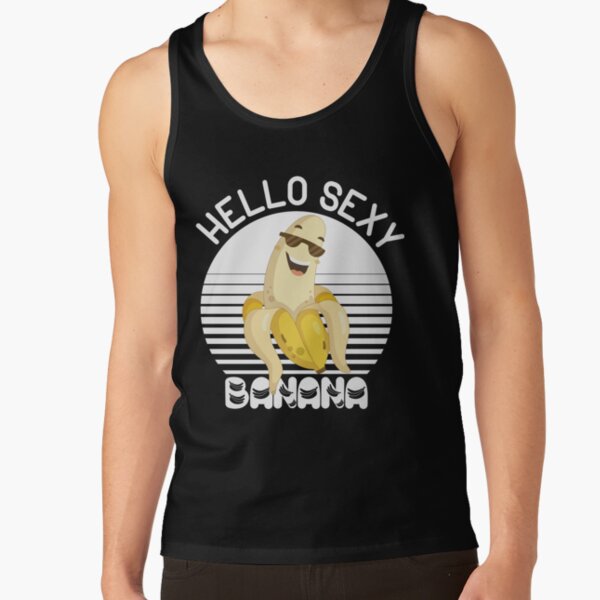 Banana T-Shirts
No matter what you look for, you can find them on tee shirts it seems. Who would ever believe people would be shopping for shirts with banana-related graphics on them. Believe it or not, this is a fashion trend that I just found. Now here are some places Google suggests you can find the best deals, onward to the stores recommended.
Amazon
Walmart
Etsy
Spreadshirt.com
Zazzle
Tee Public
Light in the Box
SHEIN
Ali Express
Banana lovers shopping for tee shirts can start with the ones above, to be honest, I never expected to find these when I did the search. Another bonus from me to you, so that is all in this self-help guide, now you can be on your way.