Are you interested in the Best Homemade Tomato Cages, that is what you can learn by reading what I have for you today? Plus you have access to my growing guides and tips, so when you are ready let us begin our new adventure on Gizmos Deals.
Garden Tip: Using time-release fertilizer for constant feeding puts less stress on your plants, saves you time, and prevents over-fertilizing them.
Prices are exactly the same for you if your purchase is through an affiliate link or a non-affiliate link. You will not pay more by clicking through the link.
Garden Tip: Starting a new garden from scratch, you will find the best spots near your front or back doors that are convenient to care for and harvest your vegetables.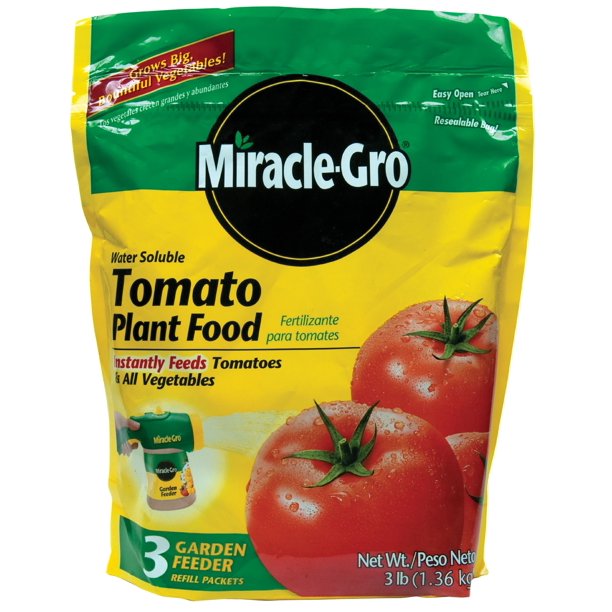 Best Homemade Tomato Cage Guide
The first step is to decide what material you are going to be using, even though there is a variety to choose from the best choice is heavy gauge wire-meshing. Very sturdy for even super-size tomato plants, and rust-resistant which is another reason this is your better choice.
Approximately 60 inches by 60 inches in height
Purchased in rolls
6-inch openings
Measure off and cut the desired length of fencing.
Lay this out on the ground to cut and roll it up into a column when finished.
Then weave a wooden stake or short piece of pipe through the wires.
This will anchor the cage to the ground.
Hammer it into the ground next to the tomato plant.
Once you have made the desired cages you are planning on needing, you can use these over and over for years. This really is your best budget-friendly option, and by using heavy gauge wire-meshing, I rarely need to even tie my plants to the cage.
Tomato Cages & Trellis Ideas
Maybe some of you are interested in even more options, so you are covered with ideas in this section? Even though I would never use anything else myself, you are free to experiment with what I have tried in the past which wasn't nearly as effective.
Raised garden bed with trellis
T-post trellis
Wooden cage project
Lean-to trellis
Obelisk cage
Upside down tomato cage
Homemade trellis project
Bailing twine bed
Wire method trellis
PVP pipe cage
Bamboo cage
Folding tomato cage
Champion trellis project
Folding trellis
Colorful cages
Sturdy wood cage
Obelisk trellis
3-step trellis
Archway Trellis
Upcycling trellis
Ultimate trellis
Grow boxes
Folding cage 2
Livestock cage
Concrete mesh cage
Tomato tower
Stake cage
One & only cage
Tomato staking technique
Recycled pallets trellis
Funky trellis
Tomato tower 2
Feel free to browse the following cages and trellis projects, and if any of them interest you learn how to make them. Gizmos Deals is more than happy to connect you to the plans on the list above, that is what my website lives for to provide you with the self-help resources you are searching for.
Best Store-Bought Tomato Cages
Since I moved into my apartment making homemade cages really are not worth my time and investment, with only a few plants in containers on my balcony buying them is more reasonable. Maybe you are in the same situation, so here are the highest recommended cages to buy.
Fotmishu
K-Brands
Mineola
Flowlamp
Leobro
Zeedix
Really if you only need a few making them is not your best option, you would be purchasing a roll of wire, and then what are you going to do with the rest of the roll? For container Gardening, what I do is invest in one of the brands listed above. They are more costly than the others, but they will last most people a lifetime.
Tomato Growing Guide
Guides and tips are something you will always find on this website, the goal is to provide you with the most self-help in each article that I possibly can find. Espoma.com wrote a blog post with the information below, being honest is something you can depend on my site.
Healthy soil, healthy plants. Enrich the soil with Tomato-tone and compost every other week to keep plants supplied with essential nutrients.
Remove damaged plants. Remove any fruit that shows dark patches on its bottom. These leathery patches, known as blossom end rot, cannot be reversed.
Water well. During hot weather, tomato plants need deep watering. Tomatoes are also less likely to crack when the soil is kept slightly moist.
Cover the soil. Mulch blocks weeds save water and protect your fruit. Adding it is a no-brainer! Spread a 2-3" layer of organic mulch around plants, leaving 2" of room around the stem so water can reach the roots.
Protect plants from heat. The hot sun can cause sunscald, leaving tomatoes with pale, leathery patches on the fruits that pucker when they should be ripening. Bushy plants with lots of leaves naturally shade the fruit from the sun, however, plants with fewer leaves are more vulnerable. Cover plants with lightweight cloth and cover through the first few heatwaves.
Remove tomato suckers. These small shoots sprout out from where the stem and the branch of a tomato plant meet. Though harmless, tomato suckers do drain energy away from the main stems.
By you following this very simple guide, you can be growing better tomatoes, and this is your reward for taking extra care of them with larger harvests. Another free resource is Pinterest, many people forget about this one when researching for information.
Best Tomato Fertilizer
With so many fertilizers to choose from it can be overwhelming which one to use, so to get the scoop on your best choices, I have checked on Bobvilia.com. Old Bob has years of experience, so I really trust him for reliable information. None of the websites mentioned are associated with this website, but they are good sources which are why I share them with you.
Jobes Tomato Fertilizer Spikes
Burpee Organic Tomato & Vegetable Plant Food
Greenway Biotech
Dr. Earth Homegrown Fertilizer is Bob's best overall pick, and as you can see he does not recommend too many to overwhelm you. That is what I like about him, knowing this will make shopping for this merchandise so much easier on you.
How To Get Free Seeds
Did you know the United States Government gives away free seeds, this might be brand new to you? In this section, you are going to find exactly how to do this properly, as you know the government always makes things more difficult than they have to be.
Go to the National Plant Germplasm System
Set up an account
Enter the seed type in the search box
Displays all the plant seeds
Variety & where they come from
Click on the detail page for more information
Being in the United States is not required
Click on the accessories page to order
You just added your selection to your shopping cart
At the checkout, you will be asked how you are going to use the seeds
Be sure to make a good case you are using them for research
Click checkout
Fill out the form provided
Describe your research in the described research box
Focus on research or plant breeding
Avoid sharing for home gardening, your request will be denied
Submit your request
Are you thinking this is too much playing around, I have to agree with you it is a pain in the butt without a doubt. Everyone has to decide if free seeds are worth it or not, you might be more motivated to know these are rare seeds if you are a serious gardener.
Gardening Resources
Suburban Hobby Farmer is the resource that I found the free government seeds, you will find a wealth of informational self-help articles here to read, below are some examples of the topics you will find.
Most Popular
Extending the Growing Season
Improving the Soil
Collecting Rainwater
Composting
Fish Water for Plants
Getting Rid of Gnats
Growing Cucumbers in a Hoop House
Transplanting Strawberries
Saving Green Bean Seeds
How to Compost Faster
Hoop House Kits
Do Rotate Composers Work
Suburban Hobby Farmer was started by an individual with years of experience, he started this to provide help for other gardeners. This is a very good resource not known by many gardeners, so if any of the topics above interest you why not visit his website.
Best Cherry Tomatoes
How many of you love those juicy little cherry tomatoes, they are one of my favorites to grow in containers. If you are limited on space and live in an apartment with a balcony these are perfect choices. Awesome for snacking and in salads, easy to grow and you will receive good harvests.
Terenzo F1
Tumbler
Micro-Tom
Tidy Treats
Sungold
Heartbreaker
Micro-Tom only grows up to approximately one-foot tall, you can easily grow them in 6-8 inch containers without any problems. For balcony apartments, these are great choices. The Sungold will need at least a 3-5 gallon container, this variety can grow as tall as 6-feet in height. Cherry Tomato Plants will never let you down, so you can't go wrong adding these to your vegetable garden plant list.
Tomato Shopping Guide
Do you know how to choose the best plants for the most success, many people just grab how many they want without really checking them out. This guide is going to help you avoid the most common mistakes gardeners make, so this could make such a difference in your success this year.
Never buy plants with blossoms or tomatoes already on them, when you transplant them these often get set back because all their energy is going into producing tomatoes instead of getting established in their new home.
Checking underneath the leaves for insects is something I always do, one year the plants I bought were polluted with whiteflies underneath their leaves. I only noticed them when I was going to plant them, so this is something I always do now before putting any plant into my shopping cart.
Know your last frost where you live, in my state of Pennsylvania experienced gardeners never plant until Memorial Day weekend. Never leave them outdoors before the last frost, many times people lose them with an unexpected frost right before planting time.
Bush tomatoes are a much smarter choice for containers, the larger varieties require very large containers to do well. Bush is my favorite for containers on my balcony, so consider your space and if you grow in a container or in the ground.
Disease resistance varieties still can get diseases and be attacked by insects, so you still need to watch them carefully and protect them just like any other plant. These are stronger to fight off disease, but they are not super tomato plants.
With all that is included in the Best Homemade Tomato Cages, you surely have learned something new. Even experienced gardeners learn from reading my garden articles, so never think you can't learn something new by visiting Gizmos Deals. Self-help is what this website is all about, now use what you have learned to shop and grow your best tomato harvest ever this year.