A really interesting article for home decor lovers, Free Printable Bathroom Art is what I have for you. Art is precious in decorating your apartment or home, so this freebie should get the attention of all your art lovers.
If I want to be alone, someplace I can write, I can read, I can pray, I can cry, I can do whatever I want – I go to the bathroom. Alicia Keys
Prices are exactly the same for you if your purchase is through an affiliate link or a non-affiliate link. You will not pay more by clicking through the link.
For marriage to be a success, every woman and every man should have her and his own bathroom. The end. Catherine Zeta-Jones
Free Printable Bathroom Art
What I have for you right now are the websites that you can visit to browse, and anything you find is printable art for your bathroom. This might be new to you, I know this is something new that I just recently stumbled upon myself. After finding this, I knew many of you would love knowing about this too.
The Cottage Market
PrintJoy
Dwelling in Happiness
Moritz Fine Designs
The Birch Cottage
Kendra John
The Design Hippo
Visit Jeff's Favorite Pins. That is my self-help article board, and with all of them, in one place this will save you time from going on my websites. I share this with you for your convenience, you pay nothing to read them and you can learn so much at no cost to you. A great time-saver for my busy readers, and are we all not having more things to do than time.
Bathroom Art Decorating Guide
Now that you know where to get your free printable art for your bathroom, we need to understand what to consider while choosing the best ones for our room. That is what this simple guide is going to help you with, you really should take a few minutes to read this before going on.
Consider what style or theme you wish to go with, you will find this will not only make it easier but also will create a more impressive experience for your guests.
Ceramic & Glass Plates
Sculptures
Avoiding Acrylic or Oil Paintings is recommended by interior design experts
The opposite of your bathroom mirror is one place perfect for placing your artwork
Another good place is across from your bathtub or shower
Determining the proper size often overwhelms homeowners, a width for a large wall is approximately 30 inches, but smaller walls go with small to medium sizes.
Guides are an important part of Gizmos Deals, you will find these and tips in every one of my self-help articles. I know from my own experience how these have helped me, so with knowing this I want to provide you with the best information. What type of art are your best choices are coming up next, so keep reading to learn how to make the best decisions before you spend any money.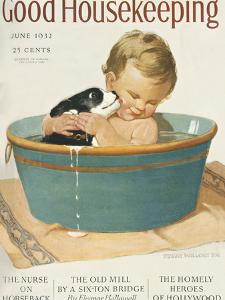 Popular Bathroom Art Themes
Anytime you are decorating any room in your apartment or home, you will be happier with the results if you choose a theme. In this section, we are going to see what are the most popular themes for bathrooms. That does not mean these are your only choices, these just are what is trending at this time.
Botanicals
Nature
Abstracts
Landscapes
Scenics
Figurative
Nude Art
Vintage
Sculptures
Animals
Depending on your own interests is the key to choosing a good theme, since I would love to experience beach life. My bathroom is decorated with beach-related art and Home Decor, another popular trend right now is the humor decorative artwork. These are two you could consider if either appeals to you, but what I say is go with what you are passionate about and listen to your heart.
Affordable Bathroom Art Shopping
Let us see what our old buddy Google recommends for affordable bathroom art shopping resources, even though we don't always agree, this still is our best source for information. We don't want to pay a fortune, now here are the best places to begin your shopping adventure.
Walmart
Amazon
Bed Bath & Beyond
Target
Etsy
Big Lots
Kirkland's
Wayfair
Kohls
K-Mart
Lowes
Home Depot
The best stores to start your search are listed above, and as I mentioned they came from Google. The guides will help you narrow down your choices, but remember these are only according to what is trending. You don't have to follow the crowd, so allow these to inspire you with your own ideas.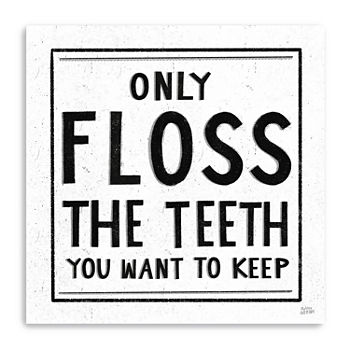 Printable Bathroom Art Guide
What has come to my mind is free bathroom printable art safe for bathrooms, even though you are not paying for these other than your computer ink. Why would we want to waste our time printing these if they are not going to stay nice, that is my concern for you to discuss next.
Inexpensive bathroom art is recommended by Architectural Digest, even with expensive artwork there is no guarantee moisture will not get under the glass and fade or damage them.
One way to prevent possible damage is to reduce moisture in your bathroom, so keeping your doors and windows open is another precaution suggested by this website
Simple wood frames are your best choice, avoid especially gold leaf frames for in this room of your home
Sculptural 3-D artwork is a much safer alternative, this also will give your bathroom a much more interesting home decor appearance.
You have just read what Architectural Digest suggests for bathroom decorating, so maybe the printable bathroom art is not such a great deal after all? You can always take advantage of these freebies for other rooms, so don't write these off completely.
Free Bathroom Printables
Little Gold Pixels offers you free art for your bathroom, here are some of what you will find on their Pinterest Board. Again this is a resource many people forget all about, that is the reason I am starting to share this more for more of you to know this is a place to check for almost anything you are searching for.
Free SVG Cut Files
Free Printable Bathroom Artwork
Free Makeup Art Prints
Bathroom Printables
Set of 4 Bathroom Printables
Free Restroom Prints
Vintage
Humor
Tooth & Dental Clipart
Bathroom Rules Printables
Little Gold Pixels is one of the very popular Pinterest Boards, they have over 31 thousand followers and growing practically every day. Tons of pins for freebies to browse, so why not give them a try since they have gone to so much work to provide these for you.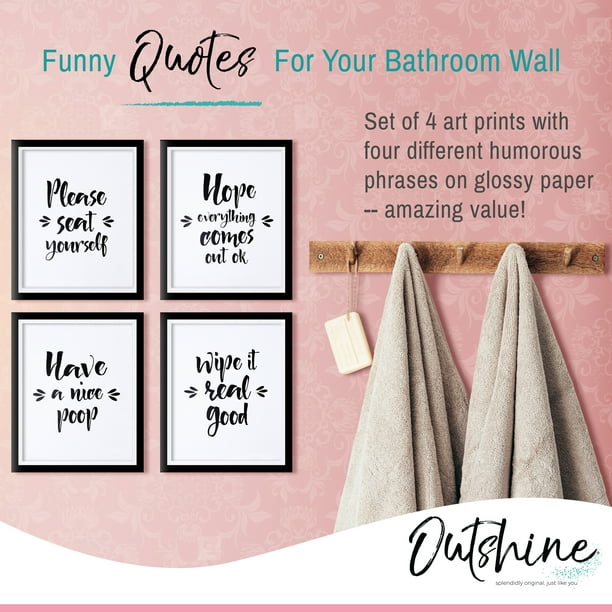 Bathroom Humor Printables
Now I am going to take you to The Birch Cottage Pin, you can receive a total of 12 bathroom humor printables from this one Pinterest Pin. I am sure you would love to know more about this, so here is some more information that might interest you.
Whimsy
Fun
Humorous
Bathroom Decor
DIY
Crafts
Handmade Gifts
More Than 14,000 Followers
I just want you to know the only thing I am receiving by sharing these boards and pins with you is helping you, otherwise, how many of you might never find these on your own. Being this is a self-help resource, it is not unusual for me to go out of my way to help other bloggers and websites to be known. Supporting my Followers is another priority of mine, so if you would be so kind it will not cost you anything.
Freebies
Everyone loves freebies, so you are in luck today there are many waiting for you. Actually, you have been given many free opportunities simply by reading this one article. I even have some more that you might love to check out as well, so here is what I was able to find for you.
Poster
13 Free Sample Websites
49 Things You Can Get on Your Birthday
Legitimate Freebies for Women
Free Homeschooling & Educational Resources
How to Get Free Stuff Online
Freebies in Your Mail
Master List of Freebies
Birthday Freebies
Amazon Freebies
How to Get Free Baby Stuff
Ready to go shopping for free goodies, you can find these and tons more all in one place. This really is a gold mine for bargain hunters, now that completes my publication today. You can find all of my self-help articles on my Pinterest Board, just to remind you my board is called Jeff's Favorite Pins.