For all you gardeners this one is for you, so are you ready to learn something new? Homemade Seed Starting Mix Recipe is what I am sharing with you today, and now let us get started with this gardening special.
Prices are exactly the same for you if your purchase is through an affiliate link or a non-affiliate link. You will not pay more by clicking through to the link. Even though Gizmos Deals receives a small commission from any purchases, you can be sure providing you valuable information is a priority. LEARN MORE
Simple Easy Recipe
Preparing your own seed starting mix might not be right for everyone, but for those of you interested here is an easy and simple recipe. After I provide you access to this, we will learn more about starting your own seeds at home. You will even know the best store-bought mixes to choose from, so this article is well worth your time to read.
What We Need
Preparation
Screening the ingredients is recommended with a Garden Soil Screening Tool
Aim for the finest mix for the best results
Using a spray bottle mist your ingredients until the mixture is moist
For quicker drainage simply add more perlite
A garden cart or wheelbarrow is the perfect tool, but you can also use a 5-gallon bucket
Cool, you now are ready to put your homemade recipe to work
See how easy and simple this process is to prepare, and where I found this recipe was on the HGTV website. The author of the article was written by Leanne Potts, and now you have the perfect mixture for starting your seeds indoors.
Beginner Vegetable Seed List
As a bonus, I am going to provide you with the best seeds to start indoors. You will find these are the easiest for gardeners doing this for the first time. Maybe you are just starting this wonderful hobby, and if so these vegetable seeds assure you the best success.
Carrots
Onions
Herbs
Hot Peppers
Salad Greens
Potatoes
Radish
Tomato
Awesome, now you have the best vegetable seeds for beginner gardeners. For people doing this for the first time, you might be asking yourself what are the best brands? I usually order mine from Walmart, and the brand I have had good results with is Burpee. Now that does not mean you need to order from them, I am just sharing where I buy mine and the brand.
Recommended Seed Brands
How many of you would appreciate me sharing the best seed brands recommended, so this might give you some resources to get started? I have ordered from some of these, but some of them are also new to me. Even though I have been gardening since four years old, you can be sure I am no expert.
Park Seed
Baker Creek
Burpee
Hudson Valley
Pine Tree Garden
Johnny's Selected Seeds
Botanical Interests
You can order these brands from stores such as Amazon or Walmart instead of directly from the company, so you might want to check similar discount websites first. This is just something to consider if it is more convenient for you, I know many people have credit cards with these two stores. Where you order is not nearly as important as the brand, so if you like to shop around that is a good plan.
Flower Lovers
Maybe you are into flower gardening instead of vegetables, and for you, I also have some easy-to-grow choices to get started with. Gizmos Deals really makes information and resources a priority, so even though I want to save you money, that is not my only reason for writing my articles.
Marigold
Castor Bean
Coleus
Zinnia
Bachelor's Button
Cleome
Cosmos
Larkspur
Morning Glory
Moss Rose
Nasturtium
Sunflower
Calendula
Celosia
Four O'Clock
Wow, now are you surprised you have so many to choose from? Flowers are extremely good for beginners, so with the ones I have shared are any of these your favorites? Next, I am going to share my own favorite herbs to grow indoors. You will find these are even easier than vegetables and flowers.
Herbs
Herbs naturally are very beginner-friendly, and you will experience them so easily to grow. Some do better indoors than others, so that is what I am going to share with you next. Feel free to leave me any comments about this article, and also let me know if you have any requests.
Basil
Thyme
Bay Leaf
Lemon Grass
Oregano
Mint Family
Sage
Rosemary
Chives
Cilantro
Growing herbs indoors is a great family time activity, you will experience them really kid-friendly. They don't take long to poke their heads out of your seed starting mix, and they are very hardy and almost impossible to kill. The most important factor is a sunny spot for them to thrive, but I highly recommend Herb Gardens for Children to get started.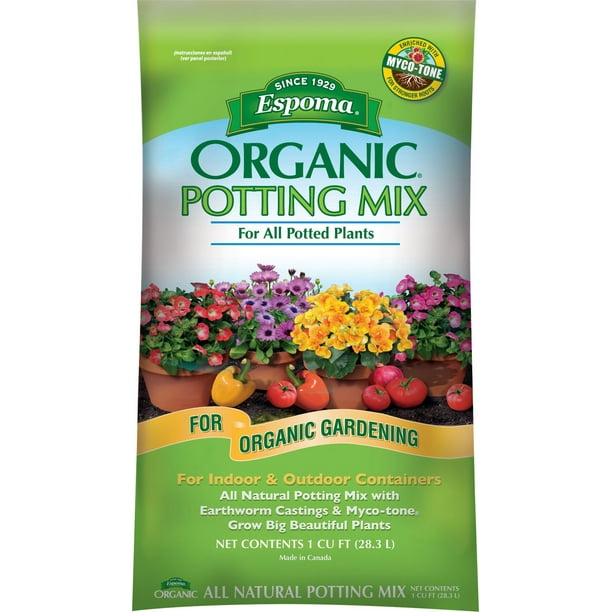 Best Store Seed Starting Mix
Bob Vila is well-known for providing awesome tips, so who better than to go with for the best store-bought seed starting mixes. I remember always watching him on tv as a kid, I recommend his website as a very good resource. Are you ready for what Bob recommends, I have listed them below.
Espoma Seed Starter Potting Mix is the best overall according to Mr. Vila
The next best choice is the Hoffman Seed Starter Soil
The best budget-friendly recommendation is Miracle-Gro Seed Starter Mix
Coast of Maine Seed Starter will be your best organic choice
The best pellets are the Jiffy Seed Starter Soil Plugs
Winter Garden Seed Starting Kit is your best
Bob's recommendations are a very helpful bonus you are receiving, and I am happy to see some of the ones I use are on his list. That gives me the confidence I am making wise decisions, so if you prefer store-bought these are the best ones to consider.
Garden Resources
Since garden resources have improved my own success over the years, I really feel it is only right to share some of them with you. There are way too many to list them all, but here are some of my own favorites. Let me know if these help you, and if so I will share more of them in future articles.
These will give you a very good start for good resources, I know these will be helpful no matter your gardening experience. Please don't run off quite yet, you don't want to miss what else I have for you.
Starting Seeds Indoors
Gizmos Deals really wants to help as many of you get started on the right foot, so for anyone interested in learning how to start seeds indoors, I have something special waiting for you.
Check a garden calendar for the proper time to start your seeds, and this will go by your growing zone. One good place to find your last frost date is the National Climate Data Center website, so this is another bonus by visiting my website.
The majority of seeds should be planted approximately eight weeks before your last frost, and this will ensure your plants are ready when the weather is right.
Read every packet for the instructions when is the best time to plant them, and even though most are eight weeks before your last frost, some take longer than others.
Seed Starting Trays are recommended, you will have them all in a safe and stable place to avoid any accidents
With your prepared Homemade Seed Starting Mix Recipe or store-bought potting soil, you are ready to plant.
The new project I am working on is to Grow an Avocado Tree from the Pit, and if you are interested in experimenting as well you can learn step-by-step by going to the Wkihow website. This is one of my favorite resources I use all the time, so now you can use this as well to learn anything you want to know.
Kids Gardening
My grandparents got me interested in gardening at the age of 4 years old, and the passion just kept growing as the years flew by. At what age can you start your little boy or girl gardening might be on your mind, so you might be surprised your child is ready as young as 2 years old. Ready to learn how to get them started, I have included some tips especially for you.
Smart Parents and grandparents make a good plan before allowing the child in the garden
Remember the age of the child, and assign garden tasks they are able to do
Good coping skills to avoid being overwhelmed your child might harm your precious plants is wise
Creating a separate garden for your toddler might be your best coping skill
The best chore for young gardeners is supervising them allowing them to water the plants
Now that you have a general plan, we need to consider what plants are the best for your garden? You will want to choose seeds that germinate quickly, and this will keep them from becoming impatient. Are you in need of some suggestions, I just happen to have some for those of you in need?
Kids Garden Plan
No matter if you are starting your seeds indoors or waiting until the weather permits outdoors, we need to order our seeds so they arrive in time, but first, we need a list of the seeds we will need to order. Next, I am going to provide you with some to think about, and these are really kid-friendly.
Sunflowers are children's number one favorite flower, and they are one of the super seeds to grow indoors.
Nasturtiums are another good choice for quick results, and these will often poke their heads out of the soil in 2 weeks or less.
Bush Beans
Lettuce
Radish
Carrots
Snow Peas
Potatoes
Cherry Tomatoes
Pumpkin
All of these are easy to grow indoors from seed, and this will get your child interested instead of becoming bored. Children are known to find these the most interesting, so now you have a variety to choose from. You will want your kids' garden to be small enough for them to care for, but big enough to contain enough plants to keep them interested.  4 feet by 4 feet is a good first garden size for young children, and one of those toddler sandboxes might be a perfect choice.