Living in a small apartment or home you might love Inexpensive Kitchen Storage Ideas, why pay more than you need to? That is the problem I am going to help you solve in this article, this website is a self-help resource for common obstacles in your life, even better you will find the best deals as well, so keep this in mind when seeking help and to save money.
Prices are exactly the same for you if your purchase is through an affiliate link or a non-affiliate link. You will not pay more by clicking through to the link. Some links do provide this website a small commission, you will experience providing you valuable information is the priority of this site.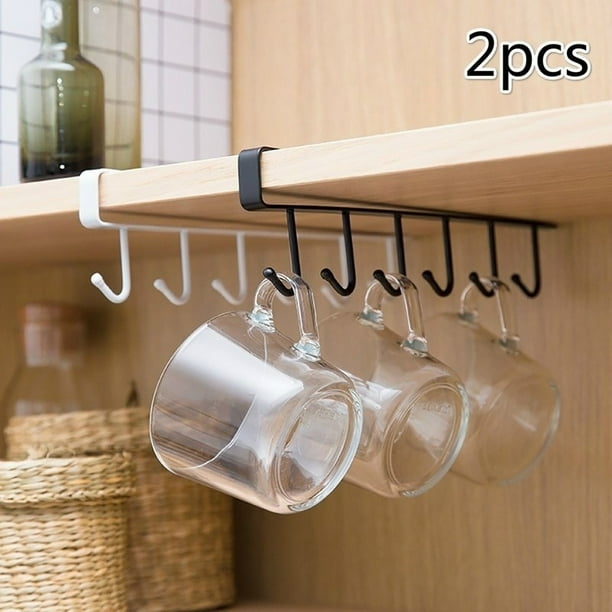 Kitchen Storage Ideas
Gizmos Deals is more of a self-help website than a shopping site, what merchandise I do share with you are the best deals that I can find. Now let us do some brainstorming for storage solutions, these are very simple and low-cost to do. You are really very important to me, please always remember you are my priority.
Consider using hooks on your walls as an easy decorative way to solve your problem, and this done creatively can actually give a unique decor.
Counter-top merchandise such as spice racks and bread boxes is another popular idea to think about, one thing good about my apartment, it does have more counter space than I actually use for my everyday chores.
The majority of people lack putting their corners to good use, you can add corner shelves for storing and for decorating at the same time.
For those of you fortunate enough to have a window, you can put this to use as well. Sadly my apartment lacks a window in my kitchen, so this is something I really miss.
At my old place, I got the idea of adding a pegboard on my one wall. This worked extremely well, and the best part was it was extremely a budget-friendly project.
Placing decorative baskets or containers on top of your cabinets really is something people forget about doing, this will not appear to be cluttering.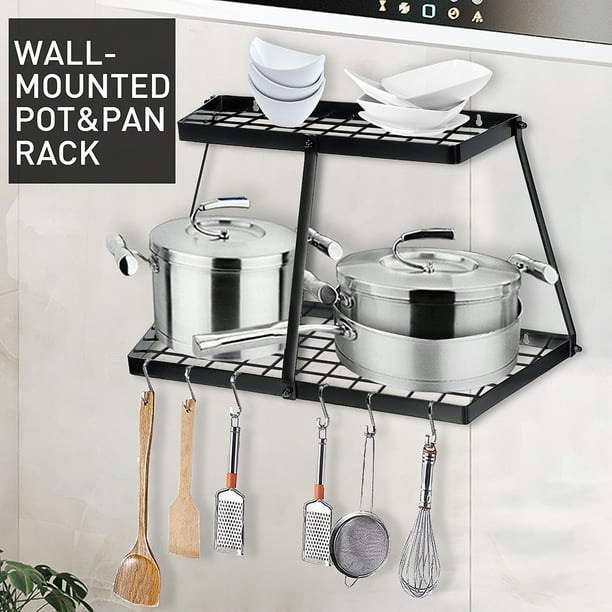 Pot rails and other wall storage merchandise on your backsplash work great, this is another affordable addition you just might find appealing.
Adding drawers to your bottom cabinets organizes everything to find easily, plus your pots and pans and appliances are out of sight.
I added small shelves as well in my upper cabinet space, this really comes in handy for smaller items to keep them organized and able to find them without having to root all the time.
Many people never use their refrigerator top, so why not make use of the area as well. Again decorative baskets will provide an appealing Home Decor, so your guests will notice this as attractive.
Searching for the right knife can become frustrating when you are in a hurry, I have even cut myself. One thing that really made this easier was adding a magnetic knife rack, another cool option to declutter your drawers.
Something I just happened to notice one-day shopping was shelf risers, these are very convenient and actually will be attractive additions to your kitchen counter.
Many more ways to utilize your space in a small kitchen, these are just some ways that I have solved this problem myself in my new apartment. Now you have some inspiration to get you starting to think of ways to organize and store with the suggestions above.
Get Creative With Kitchen Hooks
Command Hooks are highly recommended for being the best, I have used other brands from dollar stores that really caused me nothing but headaches. You will not find me often recommending specific brands, you will be happy that I did provide you this tip to save you frustration. They are very budget-friendly, so why not purchase the better choice?
Hanging Planters is an easy method, now you will want to purchase those Small Wall Hanging Planters when using this product.
How many of you experience colanders taking up too much room, these are very difficult to store because of their odd shape. Hanging them with hooks really does solve this problem.
What about those clumsy baking pans you might only use on the holidays, this works extremely well for these also.
Small kitchen items such as bottle brushes for one can be conveniently accessible this way, many of your cleaning items take up room and space you could be using for other things.
For many of my lids for my cooking pots and pans, I use this instead of in my cabinets. I just got sick of having to root to find the one I needed, and this did save me a lot of space.
Perfect for holiday home decorations, what you want to do is be sure to choose the right spots. Then change with the holidays and the seasons with ease, so just really think about the placement before you install them.
This one really is one of my best ideas ever, I added these self-adhesive hooks onto my baking canisters for easy access to my measuring cups. You could do this for all your cooking ingredients in containers as well, so if you waste time hunting these all the time, attach them to the proper ingredient storage container.
Command Hooks are a very inexpensive solution to kitchen storage problems, you also can use these in any room in your apartment. Some surfaces these hooks don't stick as well to, so if these happen to not work for you, it could be the surface is the problem.
Kitchen Cabinet Guide
Guess what I have for you, are you ready for a step-by-step guide? This will help anyone in need of organizing their cabinets, since this was such a problem for me when moving, I really wanted to provide you with simple steps to declutter and be more organized.
The first step is often very challenging, you want to clean out your cabinets and get rid of whatever you have not needed for a very long time.
Plates and bowls should be cut down to just what you really need, now what you keep should be stored either near a dishwasher or your sink.
One mistake people often make is storing their spices too close to their stove and oven, now figure out the best place away from this appliance to do your food preparation. I opted for a counter-top spice rack myself, everyone does not have the extra counter space to do this.
Appliances should be placed for easy access, also you can keep you're cooking tools with them as well if you have the room.
Cabinet shelf liner is optional, many people like to use this to protect their dishes.
Undershelf baskets are something that I really love, so I am just mentioning this for anyone unfamiliar with this type of merchandise. Very convenient, easy to use, and budget-friendly.
Another type you might want to think about is stackable shelves, being I live alone this is something that really is not something I am in need of.
For wine drinkers, undershelf wine glass racks are another possibility.
If you follow these steps you can declutter your cabinets and organize them, moving from a two-story home to an apartment cleaning out made my transition so much easier for me. This really is good when downsizing, and as we become older in age, we are often not doing as much cooking and baking.
Apartment Appliance List
Many of us moving to an apartment from a house need to downsize our appliances, in this section here is my list of the most popular apartment appliances most people will need. Much of this depends on also if you are living alone or with family, most of the people in my building are singles or couples.
High-Speed Blender
Food Processor
Immersion Blender
Electric Toast Oven
Microwave
These are the only appliances I use regularly, now that does not mean there are not others that you might want and need. Air Fryers is one that I can think of, and I am sure there are even more. Interested in viewing my Pinterest Pins Boards, you are invited if this interests you?
Apartment Spacesaving Ideas
Living in an apartment saving space is mandatory for most of us, one reason this is true more now than ever is there are so many cool convenient merchandise to buy. Let us explore some space-saving ideas, maybe some that I am using will work for you as well.
Collapsible products today are perfect choices for apartment dwellers, this is one that you really should start watching for when shopping.
Measuring Cups
Tupperware Containers
Food Splatter Covers
Mesh Food Covers
Food Containers
insulated Grocery Bags
Food Storage Tents
Storage Bins
Colanders
Strainer Baskets
How many of you might be surprised these exist, start shopping for these will amaze you how much space you are going to be able to save. Visit Me on Twitter if you would like to, I really have some interesting tweets from my followers. Since I mentioned earlier about using Command Hooks for wall hanging plants, it only feels right I provide you some that are good for growing in kitchens.
Kitchen Plant List
Here we are going to be learning what plants are your best choices for your kitchen, and this will prevent you from wasting your money on ones that are not going to thrive. With the cost of everything, we don't want to spend our money on the wrong types of plants.
Philodendron is thriving in my own kitchen with little care, mine is in a hanging basket. The only thing you really need to be aware of is they love water, you will find they require watering very often.
Pothos would be my second recommendation, both of these do very well in lower light conditions.
Culinary Herbs is another choice of plants that do well, and having them in the kitchen is awesome for using them while cooking. These do require more light, so you really need a window to grow these successfully.
Succulents are very similar to herbs needing a window to grow their best, so these two require some light from a window that many apartment kitchens like mine lack.
Rubber Tree Plants are very easy to grow, you will need to prune them regularly to maintain the desired size. These can get out of control if you don't keep an eye on them, another good one to add if you are in search of a hardy plant.
Spider Plants are another low-light option, they can be grown in a hanging basket or even a decorative container on your counter or table.
The safest plants for your kitchen with no window would be the Philodendron, Pothos, and the Spider Plant. Now you have a list to get you started, and you also can do some research on your own. I have all three of these in low-light areas in my apartment, and all of them are healthy and growing with little care.
Spider Plants
Since the Spider Plant is one of the better ones, you might be craving for more information on them? That is what you will find in this section, providing you with as much information as possible is always my priority. Read on if this might be one that you are interested in learning more about.
Easy to grow in bright light to low-light conditions, you will experience their growth will be slower with less light.
Grows well in a variety of conditions, so is a very safe investment.
Humidity high or low does not really affect this plant.
Beautiful in hanging baskets
Attractive just as well on countertops in containers
Don't require frequent watering in low light.
Extremely an attractive and popular houseplant
Purchase one and start as many more from their babies.
Shop around for the best prices since there are good deals available
Another article full of valuable guides and information, if you enjoyed Inexpensive Kitchen Storage Ideas please share it with your family and your friends. If you need any assistance leave your question in my comments section, helping you is always a priority of Gizmos Deals.