Kitchen Appliance Design Trends is something you must consider when designing your kitchen, but how many of us actually think about this? This is what we are going to research, so if this interests you this be a must-read article.
Prices are exactly the same for you if your purchase is through an affiliate link or a non-affiliate link. You will not pay more by clicking through the link.
Kitchen Appliance Trends
Kitchen appliances have changed dramatically since we were little boys and girls, they are even changing faster than we can keep up with the last 10 years. Are you curious what might be the trends in the next few years, that is what you can find out by reading what I have for you listed below?
Induction Ranges
2 Dishwashers in One Kitchen
Drawers in Dishwashers
The Pebble Ice Machine
Double Ovens in Wall or Range
Speed Ovens
Column Fridge and Freezers
Commercial Dishwashers in Your Pantry
Appliance Garage FTW
Colorful Ranges
On Counter Gas Burners
Drawer Fridges
Beverage and Wine Fridges
Style by Emily Henderson provided the following information in one of her articles, so we owe to give her the credit for all her research and writing this blog post. Another trend you might not be aware of is this Free Online Cabinet Design Tool, imagine creating your dream kitchen online to avoid any mistakes when you start your project for real.
Induction Ranges Guide
Since these are more likely new to many of you, we are going to explore what we can learn about them. Being unfamiliar with this type, researching is important before rushing off to purchase one or ordering one online.
The most popular size is 60cm with 4 cooking tops
A safe method of preparing your meals
Zero gas fumes sneaking into the air
Forget about the possibility of catching dishcloths and oven mitts on fire
Heats only with iron particles
Automatic shut off whenever you remove your cookware
The cooking surface remains cool, only your cookware gets hot
Easy and quick clean up
Uses less than 10% less energy than traditional ranges
Cons
A higher investment than traditional ranges
Require investing in special cookware
If a magnet will stick to your old cookware they are safe to use with the induction range
Comparing the pros and cons, you can see that other than the higher cost the pros are much greater than the cons. One thing to think about is that as these take over, you also will be able to purchase them at much lower prices. Like anything brand new on the market they cost you more, but as more families start using them they will become more affordable.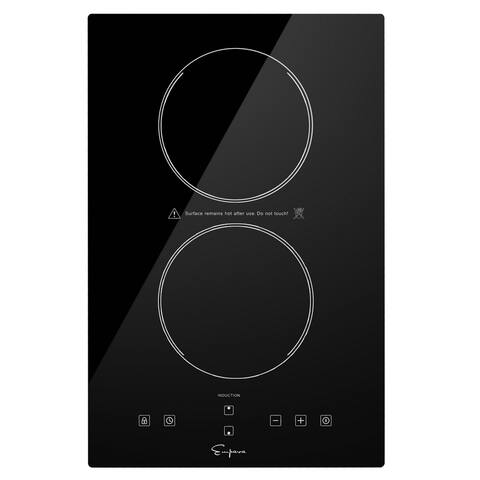 Best Induction Ranges
Designer Appliance provided us with the best induction ranges on the market today, thanks to them I am able to pass this information on to you. Now we are going to find out what they recommend, so if you are considering one of these this can narrow down your options dramatically.
GE Profile PHS930YPFS
Cafe CHS950P2MS1
Frigidaire GCRI3058AF
Samsung NE63T8911SS
Miele HR16222i
Prices ranged from $1098.00 up to $7999.00
As you can see by going with one of the best, you are going to be investing much more than your traditional range. That will prevent many families from being able to afford these at this time, remember these are the highest recommended so if you have your heart to buy one shop around. How many of you love you would be interested in Free Kitchen Gadget Catalogs, these are highly loved merchandise at affordable prices many cooks just can't do without.
Induction Range Merchants
Since I mentioned shopping around, how could I not provide you with some stores to compare prices? That is what you will find listed for your convenience below, and this will be a time-saver knowing where to begin your research.
Lowes
Best Buy
Home Depot
Sears
Overstock
How I found these for you was by doing a Google search, and I picked the ones with the most budget-friendly prices of them all. If you do the search on your own, you will find many more merchants. Why not start with the ones on the list above, if you still want to compare more options visit Google.
2 Dishwashers In One Kitchen
My first thought is why would you want two dishwashers in one kitchen, House Beautiful says you can accomplish this without a huge kitchen. Interestingly enough another dishwasher could be less expensive than another cabinet, so space really is not an issue if this is something you feel is important in your new design.
Convenience is the reason people are going with this new trend
With two people working full-time careers this makes life so much easier for busy families
Tight on space go with a dishwasher drawer instead
Miele 18 inches is an alternative to a full-size dishwasher if you have your heart set on two dishwashers
Now, do you want two dishwashers in your kitchen is what you must ask yourself, this more likely depends on how busy you are and how large your family might be? According to House Beautiful if you can do without one cabinet you can make this happen for real, so we know this is an option we can consider.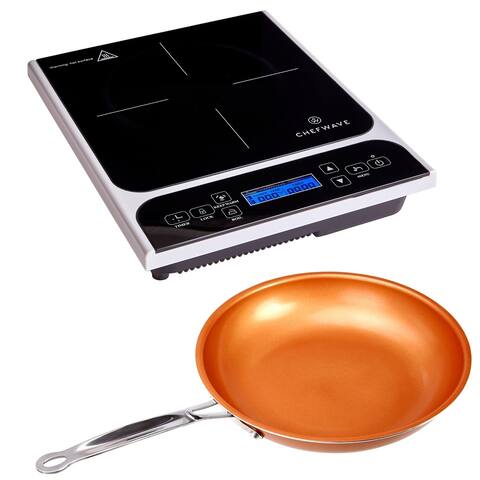 Drawers In Dishwashers
Before anything else, what comes to my mind is what are the advantages of me adding one of these? Being a guy this is really overwhelming for me to understand, let us find out why I might install one of these? Honestly, this is the very first time I have ever heard of such a product, and maybe it's new to you as well.
Smaller loads
Saves water
Uses less energy
Easy on your back
Easy loading and unloading
Conveniently able to install near your kitchen sink
Drawers slide in and out
Under the counter dishwasher
2 feet wide and 2 feet deep
16 to 17 inches in height
The single and double drawer option
Perfect gift idea for seniors
A double drawer dishwasher will likely cost around $1,100 to $1,400; a single drawer, $700 to $1,000.
We at least have a better understanding of this type of dishwasher in a drawer, you should have a clearer picture to help you decide if this would be a good purchase for you. How useful would a guide on Inexpensive Kitchen Storage Ideas be, I really think this might be worth reading for your new design.
The Pebble Ice Machine
Are you curious about how this works, I sure am so I researched this for you and for me? The ice flakes are pushed through a small tube that compresses the ice into small pebble-shaped pieces, for anyone who prefers ice nuggets this sounds to be perfect for you.
Less in price than other luxury ice machines
You will find this still is an expensive luxury ice maker machine
Extremely noisy which might irritate some of you
Ice can only be stored for short periods of time
Target sells these starting out at around $200.00
Another trend that you must think about, is as for the average family this might not be something you really need or want to invest in. For the family who hosts parties regularly this could be a great addition, so consider the information above and your living style before making your decision. Would Apartment Kitchen Design Ideas inspire you, if you live in an apartment this might provide you with some awesome inspiration?
Double Ovens
Double Ovens are trends still extremely popular with newer homes, the whole purpose is the experts claim you can create and customize your meals. How many of you reading this really would use a double oven enough considering the investment, that is what I would be asking myself if I was in your shoes?
Does your family regularly prepare and dine on full-course meals?
2 separate oven units
Different heat temperature settings
Both can be set for different time settings
Ability to prepare a variety of dishes at the same time
Use two different techniques at the same time such as roasting in one and baking in the other
One oven could be used to keep a dish warm while the other one is still cooking
Much depends on your family's needs and wants, this takes serious consideration similar to the ice pebble machine. These would really be a waste of money for families in Pennsylvania where I live, we are rural plain folks who enjoy plain meals without all the fancy stuff. If you are into baking big time that would be a different case altogether, but where I live people are too busy for spending that much time in the kitchen preparing meals.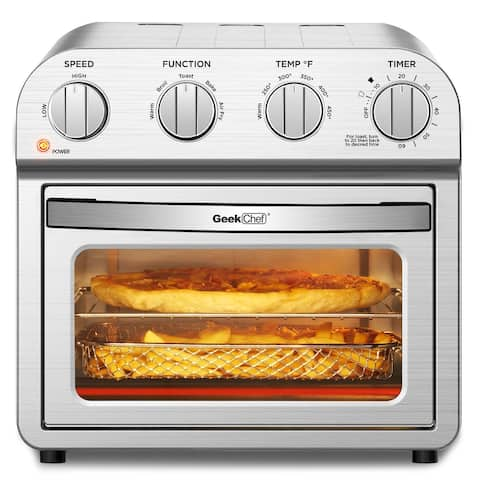 The Speed Oven Trend
Speed ovens are our next trend to discuss, so what this does are combines convection, microwave, and grill all in one. Smaller which is convenient, but most importantly they do all these functions quicker than a traditional oven can. What else are the advantages of purchasing one of these, that is what we are going to discuss next?
Saves time by cooking quicker and up to 10 times faster which is impressing
Browning to perfection is another desired trait people love about these
Even better than being quicker and more efficient, these are ventless
Extremely little preheating required
More effective than microwaves
Conveniently installed under cabinets and countertops
Installing on kitchen walls is another option
The main reason people are adding these are to save them time and are more efficient than microwaves
Do you need a Speed Oven, so for the majority of families more likely not? Are they something worth investing in, even though that be a personal choice, I would consider adding one of these in my own kitchen before some other trends we have covered so far? For the price, when my microwave finally goes instead of buying a new one, I am going to go with one of these instead.
Column Fridge and Freezers
Column refrigerators are a popular choice in luxurious, high-end kitchens. Columns cost between $9,879 and $10,999, and side by side fridges cost $16,849 to $18,819, these prices are only estimated approximates. This at least will provide you with an idea of the difference in prices, so what are the advantages?
Convenient to place them almost anywhere you want in your kitchen
You are able to separate them by a tabletop as an example
Versatile function and design
Gives your kitchen a classy appearance
Adjustable doors and hinges
Money-savers
Climate control
Interiors specialized
Bright LED lighting
Smart technology
Professional design for residential kitchens
Many of us find change difficult to do, and my mother for one would not add one of these into her home. Many trends will be started by the younger generation families, so is this something you would love in your new design? Only you can answer that question, but I am happy to bring these appliance trends to your attention.
Pantry Commercial Dishwashers
The first thing many of us would need to consider is, do we want to add a pantry, people living in apartments and older homes would need to do some serious remodeling to add a pantry. Would a pantry be a good addition, why of course this would be something we all could use?
Ability to wash large amounts of dishware all at one time
Saves you money on energy usage
Longer lifespan up to 15 years or more
Wash quicker usually within a few minutes
Save money on dishwasher cleaning products
Extremely loud and noisy
Requires 220 power outlet
Uses a lot of hot water
Requires high water pressure
You need a separate room such as a pantry is recommended
Spotless dishware
Of course, you are going to receive a better job with a commercial dishwasher. I have listed above some advantages and disadvantages to help you make the best decision. Why this is such a trend in new homes, I really am not sure what that answer is but that is the trend for now.
Appliance Garage FTW
I am betting many of you are wondering what the heck an appliance garage is, and all it really is, be a storage place in your kitchen for your appliance. The whole point is you are able to hide your appliances out of view whenever you are not using them, what they remind me of is a closet for your appliances.
Provides you with more open space
Hides your appliances from view when not in use
Slide your appliance out of its garage to use and slide it back in when finished
The classical section door is commonly used for smaller appliances such as your microwave, toaster, and so on. the door will close with your appliances inside out of view, but they just slide out when you need them.
Another option is a lifting door, you can just lift the door and slide your appliance out to use.
These are lower cabinets designed with special doors and set up so you don't have to be lifting your appliances like your regular cabinets.
This is probably the most creative trend that we have talked about yet, and this is something every kitchen would benefit from having in its design. Amazing no one came up with this idea years ago, I really would go for this one if I was able to have this in my own kitchen for sure. You might like to experience some Free Kitchen Planning Tools, these can really give you some awesome ideas on what to add and not to add to your new design.
Colorful Range Trends
Viking White
Black Stainless 2
Tropical Touch
Traditional Viking
Cool and Modern
Ultra Modern
Retro White
Black Stainless
Gold Standard
Orange Crush
Royal Blue
Beachy
Sunshine Yellow
Violet Blue
Brilliant Blue
Red and Lead
Beach Style
Colorful and Eclectic
Red Letter Day
Black, White, and Red
Industrial Rustic Red
Warm Rustic Red
Blue-Gray Range
Minty Fresh
Cottage Blue
Pastel Yellow
Plum
Green Getaway
Sweet Soda Shop 1
Sweet Soda Shop 2
Seaglass Green
Retro Style
Visit Sebring Design Build to see these with your own eyes, they are a sight to see. Very appealing and impressive, so if you are curious go to their website to see the colorful range of trend styles.
Countertop Gas Burners
We are going to look at what we need to know before buying one of these, you don't want to just go spending your time and money to find out you chose the wrong type for your home. I included this short guide to help you get started, and remember to compare prices for the best deals.
For the size of the control knobs, you want a larger size than a smaller one to make using this merchandise easiest for you.
Be sure there is enough room between the knobs and the burners
Etched labels over bonded are recommended
Minimal dirt traps will make cleaning easy for you
Single burners and burner caps are another feature for easy cleaning
Flat stable trivets are another thing to look for
Rubber feet are best to prevent any scratching
Avoid stainless steel trivets
You'll need to get a licensed plumber to install and connect your new cooktop.
With these suggestions, you will find you are going to be much happier with your purchase. You can figure an investment between $300.00 and $3,000.00 for a countertop gas burner, For everything you decide you might want, remember to price them for an accurate budget. Every dollar will add up quicker than you realize, I just thought this might be something to help you as you are designing your kitchen.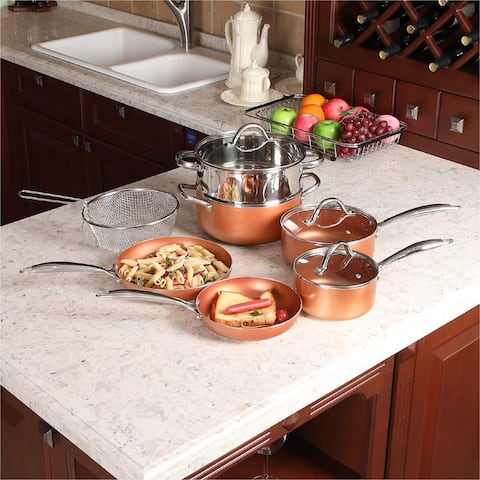 Drawer Refrigerators
You are going to love what is coming now, these are found among your lower cabinetry. They are simply drawers that you can pull out, what is cool about these is they are refrigerated for cold storage. A variety of sizes is available which makes it very convenient, and temperature controls that are adjustable.
Brand
Style
How many drawers
Size
Energy efficiency
Freestanding or built-in
Researching the best brands that are within your budget would be my first concern, and being energy efficient would be my second concern. The remainder really is your own personal preferences, so built-in would be really nice over freestanding but first compare their prices.
Beverage And Wine Refrigerators
Fridges for storing beverages and wine are very popular items people are buying, they do make it convenient storing them here over in your regular refrigerator. Both of these types are very similar, but wine will need to be stored at higher temperatures than your beverages. It is recommended to store these separately, I just wanted you to understand that in case you were not aware of that information.
Recommended Brands
Lanbo
Ivation
Kalamera
Whynter
Frigidaire
Transtherm
EuroCave
Kitchen appliance design trends are not included, you are up on what is in style by reading my article. Even though this took more time and research than many of my self-help posts, I wanted to provide you with good information on what the new modern kitchens are going to include in their designs.