Time to remodel the kitchen, so what are the Popular Kitchen Cabinet Stains? That is what you can find out and more by reading my article today, and now are you ready to start taking notes for the best remodeling plan? Sometimes redecorating a room requires some upgrading, and other times we can use home improvement ideas.
Prices are exactly the same for you if your purchase is through an affiliate link or a non-affiliate link. You will not pay more by clicking through to the link. Gizmos Deals does earn a very small commission from any purchases, but you must understand this is how I keep my costs down to write you these articles. Need more information on How This Works, you just need to Click Here.
Kitchen Cabinet Staining Guide
Here is a basic guide to becoming familiar with the process, we need to understand this before we do anything else. Later you will learn more about stains, but for now, let me provide you with this step-by-step guide. I find it very helpful to know the steps before purchasing any of the materials you are going to need.
The first step I suggest is labeling your doors and cabinets, you will thank me for this tip when you are ready to reinstall the doors on your cabinets.
Now remove all your doors
Remove all your hinges, knobs, and any other hardware.
I always store my hardware in some type of container for safekeeping.
Next, you are ready to Apply a Gel Stripper to one set of cabinets and the doors at a time.
Using a paintbrush works just fine.
Usually, it will only take approximately 10 minutes for the gel to do its work.
A bubbling surface is a sign it is time to start stripping.
You will want to use a Wood Scraper in the direction of the wood grain.
If you experience any spots left, you can use steel wool on them.
Once you have the cabinets & doors stripped clean wipe them down with a Rag with Mineral Spirits.
This will remove any stripper that might still be on the wood surface.
Now you will want to wipe everything once again with a Tack Cloth
Allow them to dry completely.
Apply the first coat of your desired stain, and allow it to dry for at least 6 hours
Repeat this step until you have the desired shade, so with each coat, the color will become a little darker.
Once you have the shade you want, you will add a coat of Polyurethane Varnish by brush or sprayer.
Allow this coat to dry completely then add one more coat.
24 hours between applications is recommended just to be safe.
You will install your hardware.
Now you are ready to reinstall your cabinet and doors.
Now don't become overwhelmed with this long list of steps, I made the steps very easy and short for you. with you now understanding the process, we are ready to move on. You will find Gizmos Deals provides you with the lowest prices, and you can be sure saving you money is a priority.
Popular Kitchen Cabinet Stains
We are now ready to research to choose the color of stain, so maybe knowing the most popular trends will inspire you? Often checking blogs online will provide you with awesome decorating ideas, but right now we want to learn what is trending in modern kitchens.
Blonde
Clear
Black
White
Gray
Cherry
Chestnut
Blue
Out of this list, the most popular today are White and Cherry. I just thought I would point this out in case anyone was interested. Blonde is very nice for oak and pine cabinets, so these are three that you might want to consider. Now here are some places recommended if you need assistance, and these are experienced in helping people choose home improvement materials.
Best Places For Advice
As I mentioned above there are good places to shop with experienced people to help you, so if you feel you need assistance these are highly recommended. Remember these might not be the best deals, but they are a good place to get advice even if you buy someplace else.
Home Depot
Lowes
Busy Beaver
Ace Hardware
True Value
These are considered experts in home improvement, so if you are seeking more advice, I recommend you consult with some of them. I often stop in at Lowes or Busy Beaver for advice, and the reason is they are the closes to where I live. Any of these are reliable sources, so with that said let us see what stain brands are the best.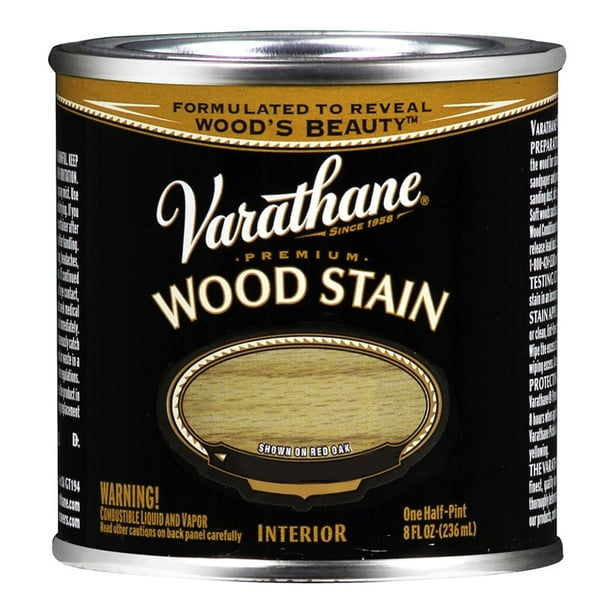 Best Wood Stain Brands
We are now going to see what brands Google recommends, I always find myself using Google as one of my main resources. I am going to do a search for you right now, and when I come back I will share what I find out.
Varathane
Zar
General Finishes
Mini Wax
Old Masters
Natural Kote
Ready Seal
Graphite All in One
Rust-Oleum Wood Stain
Google provided the brands above as my search results, so we at least know these are better choices to consider. Even though Sherwin Williams is highly recommended for their paint, when it comes to their stains they were not recommended as one of the better brands to choose.
Insider Shares
I took a quick trip on the Insider website, and I found this post that might interest some of you. As you know, Gizmos Deals likes to use reliable sources to provide you with the best information. Here is what I found from reading their blog post, I will only share the most important information.
Varathane as the best brand list above is their recommended wood stain, so this does give me more confidence that we have found the number one product for our kitchen project.
This dries within one hour according to them.
You also will love to hear this only requires one coat.
Behr Premium is rated as the number one for exterior wood projects.
Miniwax Gel is your best choice for Gel Stains.
Sam N Interior is highly recommended for water-based stains
Pure Color Eco-Friendly EvenGrain rates as the best eco-friendly stain product.
You know now The Insider Website's recommendations, and with this source, we have another vote for the Varathane brand. I have five of the wood stain experts' opinions coming up next. Are you anxious to see what they recommend, I wonder if they will choose the same brand as our other two sources did?
Five Wood Stain Experts
We are going to check out what five wood stain experts recommend now, and this should hopefully give us the best choices for you to consider. I used to have a woodshop in my basement at our family home, so I do have a passion and experience with working with wood. You can be sure I am no expert, and that is the reason I am using these resources to give you expert advice.
The best overall brand by these five experts is the Varathane Brand, so it really seems we have found the best choice on the market at this time.
Quick-drying time
Minimal odor
Oil-based
Excellent coverage
Applies smoothly
It really does seem we have found our best wood stain, and this information came from the website Science Times. If you trust this source and the others, you must believe we have found the number one wood stain. I am going to provide some more information on Vasathane, and this will help you decide if it is right for you.
About Vasathane Wood Stain
This paragraph is about Vasathane Classic Wood Stain, and I am providing these details directly from the companies website. Gizmos Deals really wants you to know as much about this product as possible, you can't make wise buying decisions without knowing all of the facts.
Provides you with a beautiful natural wood grain.
Easy to use, and synthetic brushes are highly recommended for the best application.
Just apply additional coats until you receive your desired shade.
Interior furniture, cabinets, and other interior wood surfaces

Covers up to 150 sq. ft. per quart
Semi-transparent formula
Wide color assortment – match colors to previously stained projects
The final coat dries in 4 hours
Allow 8 hours before applying oil-based poly and 24 hours before water-based poly
Cleans up with mineral spirits
For long-lasting protection and durability, top with a Varathane Polyurethane.
Half-pint & quart sizes available.
What are you thinking about this number one wood stain now, I would love to hear from you in my comments section at the end of Popular Kitchen Cabinet Stains. Don't run off quite yet, I promise you there is not very much more left for you to read. By the way, if you are into Kitchen Gadgets I have another article for you to read.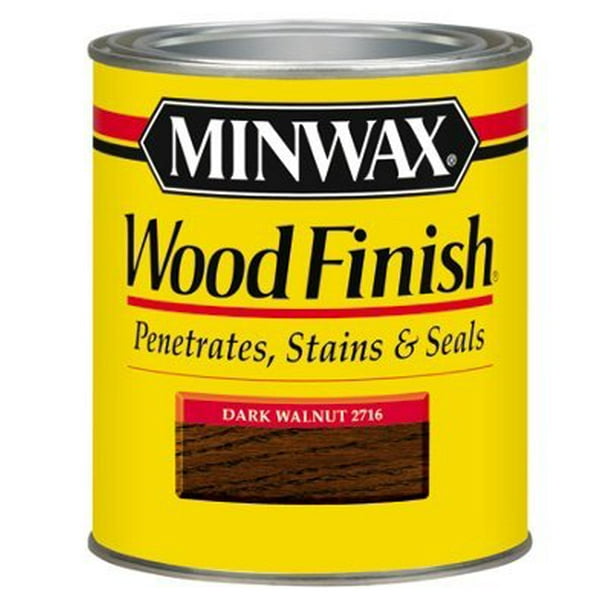 Vasathane Alternatives
Since providing you with the best deals is what my website is about, you might be interested in knowing your best less expensive wood stain product. High quality yet will save you money is our goal here, and my recommendation from my own experience is the Miniwax brand.
Water-based & oil-based
Enhances the woods' natural appearance.
Requires more than one coat
Wide variety of products to choose from
Interior wood surfaces
Furniture
Cabinets
Wood floors
Wood trims
Doors
Slower drying time
Super smooth finish with no brush marks
Under $10.00 per half-pint
Vashathane for a half-pint will cost you between $15.00 and $20.00, so Miniwax Wood Stain is more budget-friendly. Consider you will need more coats as well, but I can vouch for this brand to provide you with excellent results. How I know this, I used to use this brand exclusively in my furniture woodshop. If price is not an issue Vasathane is your best choice without a doubt, so now you must compare them and decide for yourself.