Prices are exactly the same for you if your purchase is through an affiliate link or a non-affiliate link. You will not pay more by clicking through the link.
Maybe you are not able to afford a bass fishing boat, then you will want to read my self-help guide on River Bank Fishing Tips. With what is included in this article, you will find more fish in your frying pan.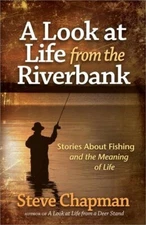 River Bank Fishing Guide
Before you do anything else you must know the river you are fishing for largemouth bass, knowing what to look for in picking a hot spot is the first step to success. Having the best equipment and the best bait will not catch you more fish, being in the right place is the strategy you must learn before anything else.
One of my favorite hot spots in the backwaters in my state of Pennsylvania, so this is where I go first before any other place.
The backwaters are much calmer than the main river, this is especially effective when the water levels are high and the water is rough.
What works the best for me is to cast upstream, and allowing your bait or lure to drift often will trigger big bass hits.
Protective structures are what I look for next in the perfect fishing area, stumps and other natural cover are where you will find the big fish hanging out.
Allowing your bait or lure to drift under overhanging branches is one of my most effective strategies, on hot days this provides cooler waters plus protection.
Knowing that your trophy faces upstream is another important knowledge to possess, you then allow your cast to drift into these areas for fish.
Dropoffs are another strategy that works very well for me, so by focusing on everything in this paragraph you can be catching more from the river bank.
Gizmos Deals makes it a point to share self-help guides and tips in every article, so this is what you will find by visiting my website often.
Now we know how to choose the best places on the river to start fishing, once you find a spot with as many of these as possible. You are going to show up your fishing buddies, we know need to understand the best techniques which are in my next paragraph.
River Bank Fishing Techniques
Many fishermen make this more complicated than it really is, we are going to focus on the best techniques to practice and master for fishing from shore. If you did your homework on choosing a great spot, all you need now is to learn and perfect your techniques.
Bottom bouncing
Upstream casting
River jigging
Keep reading to learn more about each one of the techniques above, understanding how to perform each of them effectively is your next step to catching more river bass. Fishing is my second passion after gardening, when you are passionate about something you will always be searching for more ways to become better at it.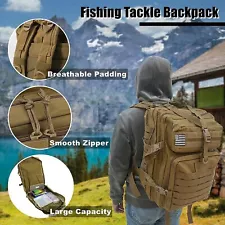 Bottom Bouncing Guide
Bottom bouncing is the first technique we are going to discuss in more detail, some of you might be just starting out and lack any idea how this works. Even experienced anglers should read this, you never know what you might learn. Never hurts to refresh how to use this effectively, many times we become sloppy with our presentation after using it over and over again.
Cast your line out a short distance upstream at approximately a 45-degree angle
Patiently allow the weight and the bait to sink to the river bottom
Allow it to drift along the bottom freely
Your weight and bait will bounce off the bottom as it drifts freely
Keep your line tight as this is happening will allow you to actually feel it bouncing off the river bottom
Maintain just enough tightness you are not pulling on it, drifting free is the key to this technique
Medium to fast currents works the best for bottom bouncing
Water depth is 1 to 20 feet
Perfect water depth is 2 to 6 feet
Once you perfect this technique you are ready to learn the best baits to use, and that is what I have for you coming up in my next section. A good resource you might be overlooking is Pinterest, I just wanted to remind you since many fishermen forget about this being full of great information.
Bottom Bouncing Bait Guide
We now understand how to perform an effective bottom bouncing technique, how many of you would love to know what are the best baits to be used? Remember you are in medium to fast-moving water, so this can be a very important part of this working for you.
Plastic Steelhead Worms
Spawn Saks
Flies
Beads
Fake Eggs
Grubs
Plastic Nymphs
Plastic Leeches
Plastic Minnows
Jigs
Bottom Bouncing is often used for Steelhead Trout in rivers, you will find these also work for fishing for bass in rivers as well. With an idea of what baits are your best choices, we are ready to move on to our next guide. Upstream casting is what is coming up next, so keep reading to learn how to use this technique.

Upstream Casting Guide
Casting upstream should be something everyone gets into the habit of doing until it is natural, even though many fishermen think of this for stream fishing for trout. This also should become a habit of fishing from shore, this is the simplest technique that everyone should learn from the first day they begin fishing.
Spinnerbaits are the most effective using this technique, but even live baits and other lure types still should be using upstream casting.
Simply getting into the habit of always casting upstream is the key to using this effectively, and eventually, it will be natural without even thinking about it.
As I mentioned earlier, fish naturally rest facing upstream waiting for dinner to arrive.
Cast upstream and allow your bait to drift naturally down steam is all you have to do
Gizmos Deals provided you a link above for anyone interested in fly fishing trips in the United States, this is a bonus I just felt was something worth sharing with you. I always wanted to give this type of fishing a try, but here in the state of Pennsylvania, there are not many places in the area where I live that provides you with enough open area.
River Jigging Guide
Jigging presents a fish with the idea of a wounded baitfish, so being this an easy meal often triggers hits from hungry fish. The jig is one of the most effective bass fishing techniques, this is another one you must learn to be a better angler than your buddies.
Begin casting your jig and allowing it to sink until you feel it hit bottom
Now jerk your rod up and allow it to fall back down to the bottom again
Repeating this with your rod in various positions often triggers hits
I find jerking my rod up and to one side works the best for me
Moving your rod from side to side has gotten me hits from river bass
Now reel your jig in a little while keeping the line tight, and be ready just in case a hungry fish decides to have your jig for lunch.
Now you are wondering which jigs are the best for the river, and I want to help you as much as possible so that is coming up next. Knowing how to jig effectively is only the first step in this technique, also having access to the best ones is the second step to success.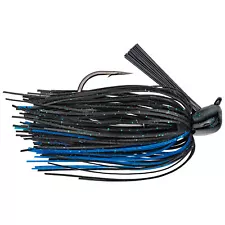 Best River Jigs Guide
The following list below is the best river jigs proven to be effective for river fishing, which is going to save you money shopping for jigs blind. With so many available you might become overwhelmed, when that happens to me many times I end up just not purchasing anything. That is why I dislike product reviews, they often cause consumers to be more confused than actually be helpful to them.
Strike King Tour Grade Skipping Jig
Booyah Finance Jig
Strike King Bitsy Flip Jig
6th Sense Divine Swim Jig
War Eagle Heavy Finesse Jig
Z-Man Crosseye Z Football Jig
Here are a few to get you started, Gizmos Deals prefers to provide you with the best instead of a lot of merchandise to choose from. This gives you better choices, and also will not overwhelm you with too many to decide on. This is not a shopping website, this is a self-help guide and resource for information.
Best Fishing Home Decor Stores
Fishermen love to decorate their apartments with fish home decor, so as another bonus I am including this for your convenience. Why waste your time shopping online from store to store on your own, you can get access to this information simply by visiting my website regularly.
Stunning Gift Store
Etsy
Hobby Lobby
Ali Express
eBay
Family and Bible
Elephant Stock
Mercari
Walmart
Newegg
Google recommended the following for home decor for fishermen, as you can see I only link you to a few of the stores. I don't see the point of linking all of them, so in every article, I try to introduce you to different stores depending on the merchandise we are discussing.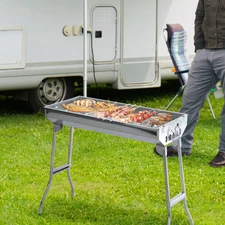 River Fish Kitchen Guide
How many of you are interested in which fish species from the river taste the best, why bring home any that you are not going to want to eat? I have provided you with which ones are your best choices to bring home to your kitchen, now we are going to see what I have for you.
Largemouth Bass
Smallmouth Bass
Trout
Walleye
Bluegill
Perch
Catfish
Salmon
Anything you are not going to eat release for another day, never bring home any fish that is not going to be used in the kitchen. There are others than just on the list above that people eat, but these are the ones that you will enjoy the most dining with your family.
Fish Fashion Trends
Online stores have been promoting fish-related fashion trends with much success, so maybe being fishermen this is something you are interested in hearing more about? Pocket-packed fishing vests, Fishing fly hats, fishing park, and what about those t-shirts with fishing graphic designs. These are just a few of what you are able to find, now let us find out our best stores to browse.
Wish
ThredUp
Poshmark
Cabelas
Dicks Sporting Goods
Groupon
Belk
Red Bubble
Walmart
Fashion Nova
Zazzle
Buck Tee
Google gave us these online stores as good places to begin, some of these might already be your favorite places to shop. While others might be brand new to you, that is why Gizmos Deals likes to share them in the self-help guides. Going to make an attempt to find you more new ones in future articles, so that is something to look forward to by visiting my website.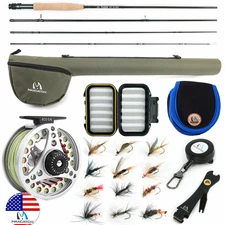 Fishing Intro Online Course
Get started for free, what you will learn is everything you need to get on the water prepared to catch fish. For anyone who has had the craving to learn, this is an opportunity perfect for you. Gears, techniques, strategies, flies, and much more.
Want to learn how to catch more fish using a fly fishing rod? This is the perfect class to take if you are new to the sport and want to learn more about techniques, strategy, and up-to-date video information on the subject. Learn everything from set-up to river flows to fish targeting.
This course is for anyone who is between the beginner to intermediate levels. If you know nothing about fly fishing, then this course is for you. If you know quite a bit about fly fishing but want to improve your knowledge and skills, then this course is for you
Don't waste days sifting through garbage on the internet. Don't get me wrong, the internet has amazing information on fly fishing, but one method may be taught in 10 different ways so it can be hard to decide what is right.
This course will give you thousands of dollars of value and years and years of experience.
This class exceeded my expectations!
This is such an informative class. I am just getting into fly fishing and this was so helpful. Thanks so much for sharing all of this information.
Justin Richard
River Bank Fishing Tips is completed with many guides that will improve your catching fish without a boat, of course, we all would love to be cruising in one of those beautiful bass boats, but sadly everyone is not fortunate enough to be able to afford one.